Are You Ready To Leave The Driveway Safely?
Nov 23, 2021
Driving Readiness Checklist
(Here's a list of 10 safety items you shouldn't leave your driveway without - in order to promote driver safety and to prevent roadside emergencies)
1. Do you know where your license is and your registration?
This is a very important to check for. First of all, if you don't have your license then you probably don't have your wallet or purse. I hate when I drive somewhere for the purpose of buying something in particular (like gasoline) and when I get there, I discover that I don't have any money because I don't have my wallet. If this was an emergency I would really be upset with myself and it could quickly turn into a dangerous situation. Do you know where your registration is? If you are pulled over by the police it can be stressful enough but if you can't find your registration when asked then the stress can be multiplied times ten! In many states you can receive a ticket for not having your registration. I keep mine in the glove department along with my insurance information.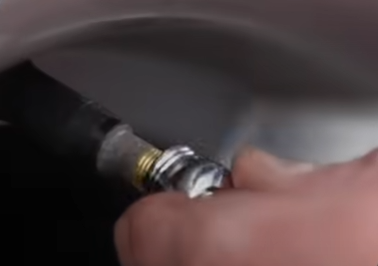 2. Do you have a tire air gauge in your car? (Are your tires properly inflated?)
Improper inflation of your tires can cause your tires to wear out prematurely costing you hundreds of dollars. It can also cause your car not to handle as well. Riding on a very low tire can cause your car to swerve erratically and riding on a flat tire can cause damage to your rims. Make sure to walk around your car before you leave to make sure all four tires are in good condition.
3. Do you know if there is AIR in your spare tire?
I have tried to help many, MANY people who have been stranded on the road. Often, the situation is a simple flat tire - (Easy Fix). All I have to do is to change the flat tire with the spare tire. I'm always very disappointed when I find that the spare has no air in it either! Often, people change out their flat tire and then never replace or repair the tire but just leave it in the spare tire compartment until it's too late. This can add a great deal to the cost. Now, they may actually need a tow instead of a 15 minute tire change. Is there air in YOUR spare tire?
4. Do you have a car jack?
It's important to have the car jack that is made for your model of car. The car jack attaches in specific places on your car depending on make and model. Again, without a car jack, this can drastically increase the cost if you wind up needing to have your car towed.
5. Do you have a lug wrench to take the lug nuts off your wheels?
These items may seem obvious to you, but this wouldn't be on the list if I haven't come across many people who don't even have a lug wrench in their car. (It makes it very difficult to remove the tire without one :- ) Often the spare tire wrench and car jack are all in the same area and sometimes the jack and lug wrench have their own compartment. Do you know where that compartment is?
6. Do you have an air pump?
This is a GREAT item to have. Often, if you have a flat, you can pump up your tire enough to get you to where you need to go. Some air pumps are battery operated and some plug into your car lighter plug socket. If you have the battery operated kind, you should test and / or recharge the battery every 3 months. An air pump doesn't do anyone any good if the battery is dead.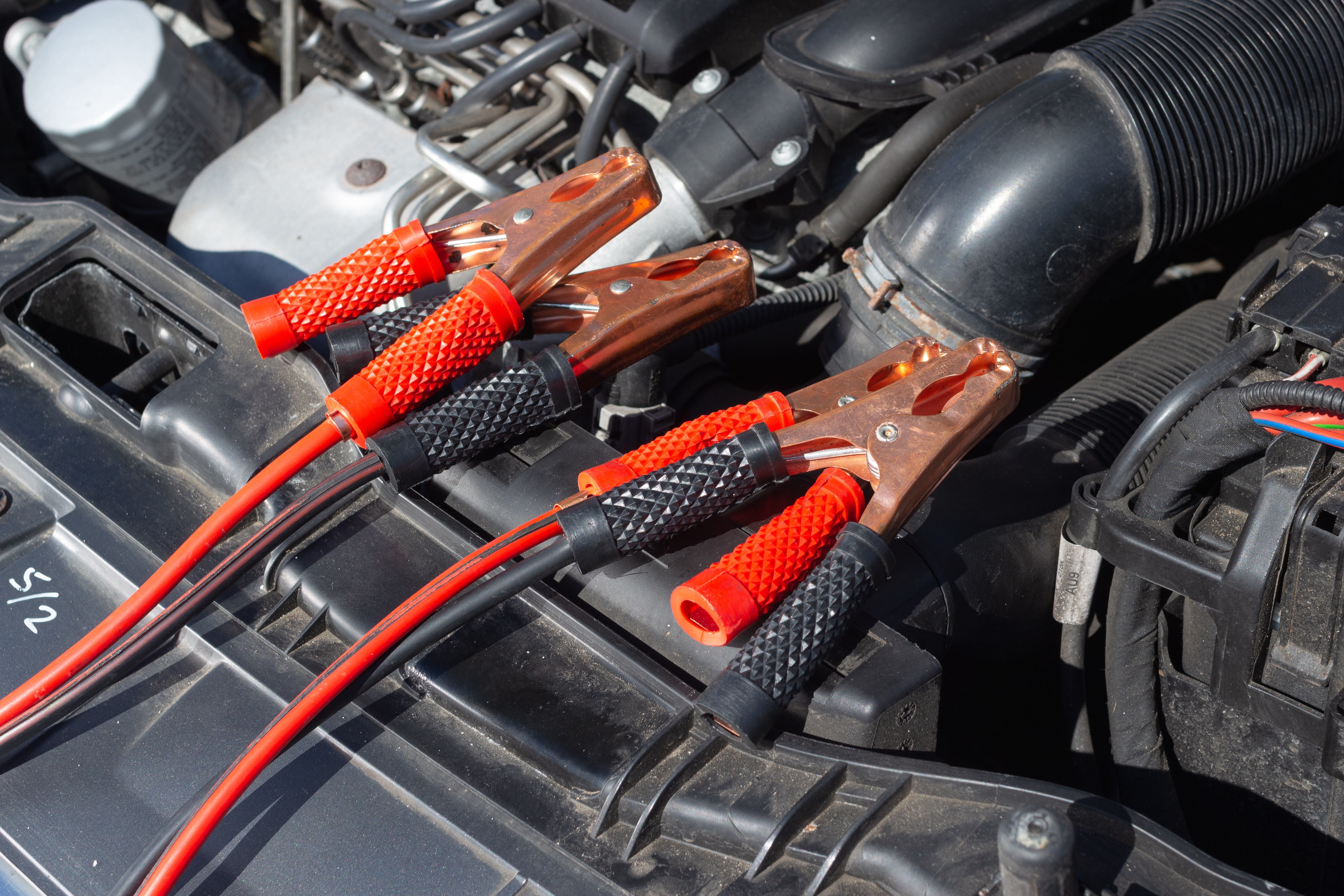 7. Do you have jumper cables or a portable jump starter?
Jumper cables should be a MUST in your driver readiness checklist - because often, the charge on your car battery can be drained in extreme cold weather. This can be extremely dangerous and if you are in a remote area a portable jump starter is even better. Again, you must make sure that the battery of the portable jump start has a good charge on it before you leave your driveway!
8. Do you have emergency flares or safety triangles?
When you are broken down on the side of the road, it is extremely important to make drivers AWARE that your car is there. This would seem obvious but many people have been injured or killed who were on the side of the highway. Even police officers who had the police lights flashing on their cars! You must take every precaution in this area. Personally, I prefer the triangles over the flares. The flares are more visible but the triangles are reusable. I find that many people who had flares never replaced them once they were used!
9. Do you have a first aid kit?
Do I really need to say anything about this? If you have kids, you NEED a first aid kit. If you try to work on your car, you NEED a first aid kit. If you drive to work, it's great to have a first aid kit in your car because many offices don't. If you go on vacation, you NEED a first aid kit. If you're a human being, you NEED a first aid kit!
10. Do you have a flashlight?
A flashlight is a GREAT tool to have! If your car breaks down you may have to walk a long way down a dark road. Wouldn't you be thankful if there was a flashlight in your car? Also, if your car breaks down and it's dark out, a flashlight may help you spot the problem. If you drop something in the grass, it can really help to have a flashlight. Now, I know many people use their phones as flashlights now. I still prefer a flashlight. And besides, who has ever had their phone die besides me? Which leads to the next bonus item.
BONUS QUESTION: Do you have a cell phone charger in your car?
The cell phone has become such an integral part of our daily lives, we can feel helpless without it. Especially, if your car breaks down. How will you call for help? Whether that help is a friend, relative or towing service. Your phone can also help you to communicate your exact location to your rescuer. These days we just feel safer no matter what happens, if we have our phone with us. Make sure you have a charger to keep that crucial device charged up!
~The Essex Towing Team